Including Baby from the Beginning
Why including baby in everyday activities gives the best start
By  Shannae Colan, Occupational Therapist – Early Intervention Team
Have you recently had a beautiful new baby join your family recently? Not sure what to actually do with bub? Well you feed them, they sleep, you chat… but what about when you just sit down to eat and they wake up? Or when you are cooking dinner? Sure you can pop them in the bouncer on the floor  but did you know there are some really easy things you can do to help build social skills from get go?
Bring Baby up to your eye level
But how? What do you mean?
Engaging with your baby at the level of interaction, by bringin them up to your eye level and into the conversation, helps to build social skills that later help them with attention and concentration, receptive (understanding) language, expressive (using) language, play skills, pre-language skills (e.g. facial expressions, gesture and eye contact) and self regulation. 
Observation is an essential part of social, communication and feeding development. Engaging with your baby at the level of interaction allows for them to observe your facial expression, your body language, the way your mouth moves during interaction and the way that you move your mouth to eat. 
Ways to include your baby at a level for optimal social engagement (always supervised): 
CharliChair baby shower chair – can be used in the shower to allow for hands-free baby interaction in the shower, with three levels of recline depending on babies developmental level. 
Change mat in the middle of the table, on their tummy or back, supervision necessary.
Over the breastfeeding pillow or regular pillow on the table in tummy time, supervision necessary.
When your baby is babbling or making noise, wait for them to pause before you respond. When you make a comment or interaction, pause and wait for their response. 
Include baby at dinning table during mealtimes (with any of the above positioning options) even if they have not started solids.

 
Secured in a highchair once baby is able to hold themselves upright sitting.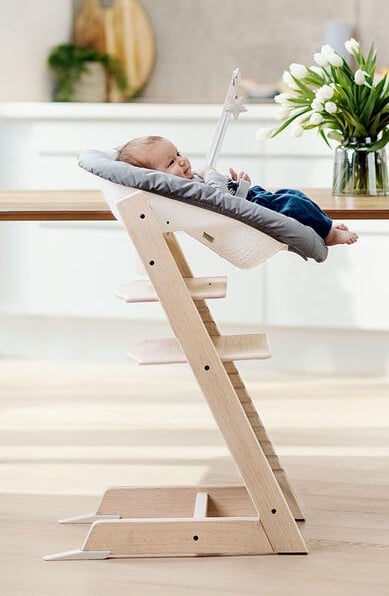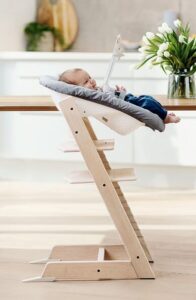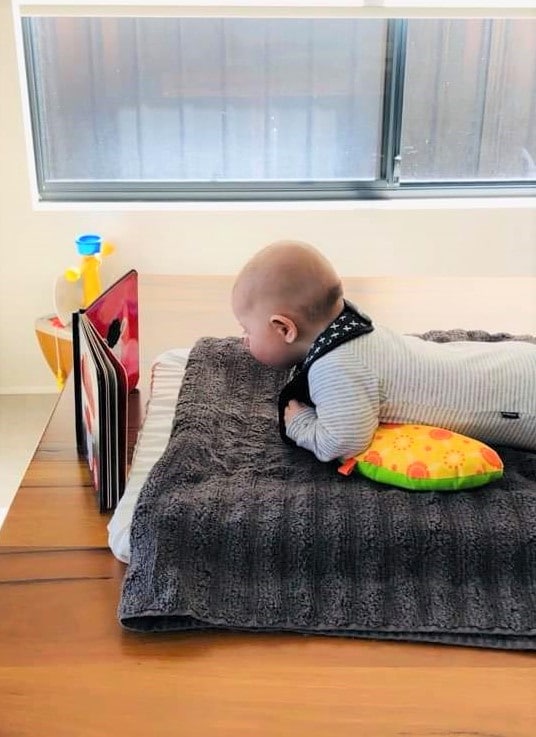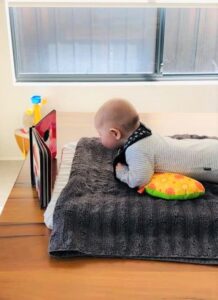 Why it is important to include your baby at level of interaction and position them up with you: 
♥ Baby can see and hear you much better. 
♥ You are able to attend to baby without needing to get on the floor
♥ Baby is more likely to see you to learn about interaction and communication.
♥ Baby can start to form an understanding of how mealtimes work, from food preparation, serving, sitting at the table to eat together, conversation that follows, the clean up, and the expectations during the mealtime itself. 
Engaging with you baby at level of interaction, weather it's on the floor, in the shower or at the kitchen bench, is great for encouraging opportunities for them to develop other skills whilst in a fully supported position, such as tracking, bimanual play skills, sensory exploration, spatial awareness, visual perception and much more!!
Encouraging participation with your baby gives them the confidence to explore.